Self storage is a booming business. One reason for this growth is that self storage is no longer just for businesses. Today, more and more homeowners are using self storage to declutter their homes.
Self storage facilities are popping up all over the country, and each one is vying for customers. So, how can you make your self storage facility stand out from the rest? By having one of the best self storage websites.
One way is to have a self storage website that includes a blog.
On our blog, we often discuss Search Engine Optimization (SEO). The goal of SEO is to make your website valuable, relevant, and valuable to visitors while also optimizing code on the site to increase its ranking in search engines like Google and Bing for certain keywords. In today's digital world, marketing has evolved to focus on SEO.
The main reason is visibility. If your web page appears first when a user searches for a term connected to your business- like self storage units, they will pick your storage website instead of your competitor's. In addition, ranking highly and organically provides your firm an added level of trust and credibility.
Do you need assistance from a self storage SEO company? Storage Inc is ready to help your business create the best self storage website possible.
Let's explore the many benefits a blog can have on self storage marketing.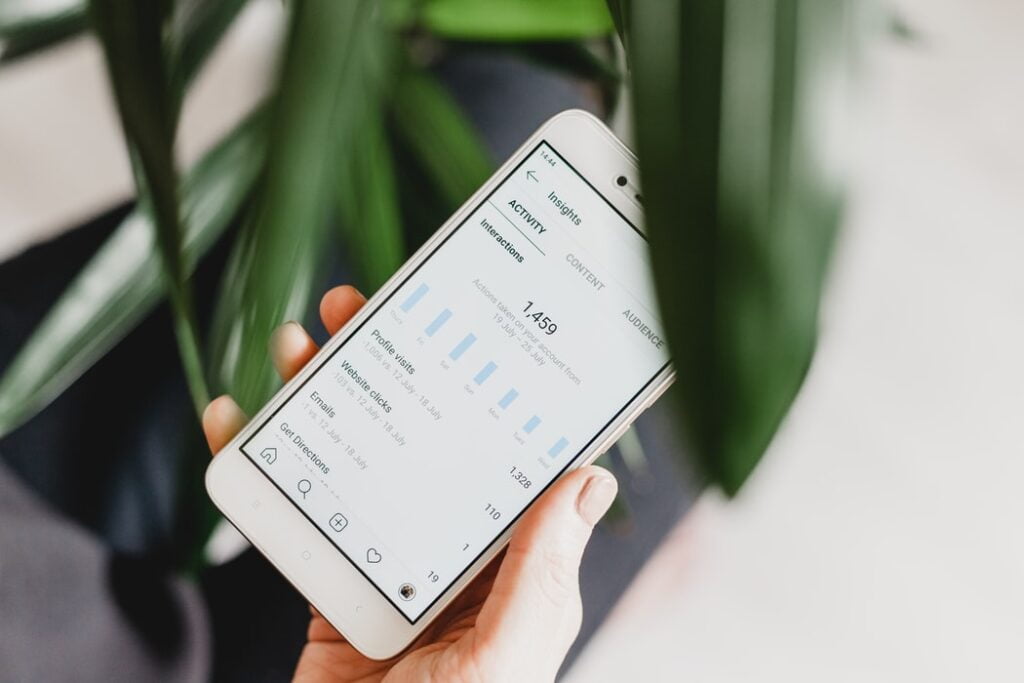 Why Do You Need a Blog?
It may appear illogical to write about subjects that don't immediately promote your business's services. However, keep in mind the goal of your website's blog is to draw visitors to your website, not to sell directly to them. Increased traffic will improve the rankings of relevant keywords on your website, ensuring you appear more frequently in online search results.
By writing about topics related to your business, you provide valuable content that will help potential customers with their decision-making process. If they find your blog helpful, they are more likely to remember your name when they need self storage services.
Your blog is an opportunity to show potential customers what makes your self-storage brand unique. Write about your company's history, mission, and values. Share stories about how you've helped people in the past.
Use your blog to give customers a behind-the-scenes look at your self storage facility. Customers will appreciate your transparency, and it will help them feel good about doing business with you.
If you want to take things further, use your blog to show off your company culture. Share pictures and stories of your team members and how they help make your business great. This is a great way to attract top talent and show potential customers that you're a company they would want to do business with.
A blog also gives you a chance to share your company's story. Why did you start your self storage business? What drives you to provide excellent customer service?
Your potential customers want to know they are working with a company that cares about them, not just their money. You are building trust and credibility, two essential ingredients for a successful self storage business by sharing your story.
Don't have time to write content or worry about the specifics of self storage marketing? No problem! Storage Inc has a professional team ready to take care of your complete digital marketing plan.
How to Start a Blog
If you don't have a blog on your self storage website, now is the time to start one. If you're not sure where to begin, here are some topics to get you started:
The benefits of decluttering your home

How to prepare for a move with a storage unit

How to pack fragile items

How to store seasonal decorations

The best way to use self storage for your business

The benefits of vehicle storage

How to make the most out of their storage space
These are just a few ideas. Once you start writing, you will likely find many more topics to discuss about storage solutions. Just remember to focus on content that will be helpful to your potential customers, and you'll create one of the best self storage websites.
Storage Inc. is always ready to assist your self storage company if you need help getting started. We are a full-service self storage marketing company that can help you with every aspect of your online presence, from website design to SEO to content marketing.
4 Reasons Your Self Storage Website Needs a Blog 
A Blog will Keep the Best Self Storage Websites Up-to-Date
One of the most effective methods to improve your search engine rating is to update your website regularly. Google favors websites that post new material since it demonstrates that the information on your site is up-to-date, which will be helpful to visitors.
Without a blog, it's impossible to keep your site up-to-date and improve your user experience. A blog on your self storage SEO company allows you to provide original and distinct material for visitors.
A Blog Will Increase Traffic on Your Storage Website
Your blog can provide useful information to internet users when you write about intriguing and engaging subjects. Indeed, some of the people who visit your blog aren't always your target consumer, and they may or may not buy your products or services directly. On the other hand, their website visit will boost your search engine ranking and contribute to your overall website traffic.
Plus, having a blog is a fantastic method to attract new clients who wouldn't have discovered you by looking at your company's name. A helpful article could pique a visitor's interest and lead them to explore the rest of your site. Even if a potential client does not realize your product or service exists, they will undoubtedly appreciate finding your blog if it can solve their problem. 
When you post a new blog, you have the chance to use keywords and other phrases that will help your website rank higher in search engines. You can also include links to other pages on your site, which will help improve your website's navigation.
Make sure to do your research when selecting keywords for your blog. You want to use terms that potential customers are searching for, and you don't want to use too many keywords in each post, or Google will penalize your site. The best self storage websites are consistent with blog postings and continue to edit them with relevant keywords as time passes.
Creating self storage industry-related features is a fantastic method to boost the trustworthiness of your website. On your blog, establish yourself as a thought leader in your field by showcasing your vast store of information.
When you maintain a blog and post interesting perspectives, you have the opportunity to establish thought leadership in your industry. When you become known as a specialist or leader, individuals are more likely to visit your website, subscribe to your blog, and follow you on social media.
You can deepen client trust by allowing people to share your articles and other industry experts to link to your website. You may establish trust with potential consumers on a deeper level if visitors are sharing your work and other professionals are referring to your website. You may become a respected figure in your field as well as among customers by ranking high in search engines using your blog to match the best self storage websites in the industry.
Keep Content Relevant and Helpful
Yes, your storage website's content should include information about your services. However, you should concentrate on being of assistance to your visitors. If a visitor has a query, you want to be able to answer it before they have to ask.
A blog is an excellent method to provide exceptional customer service. Create instructional articles such as how-tos, DIY posts, and little-known industry secrets. Not only will this help you attract new visitors, but it will also assist you in retaining your existing and future clients! When people need assistance with something, the first thing that comes to mind is searching on Google. If you're able to provide helpful information that answers people's questions, they're likely to remember your website and come back to it in the future.
Are you ready to begin writing your blog? Get started brainstorming! Come up with some subjects related to your business and some that are tangentially related but useful to website visitors.
A lot of companies focus on the wrong things. They should improve their website by focusing on being helpful and unique, rather than commercial or general. Readers will naturally adhere to your advice!
If you need help getting started in Inbound Marketing for your self storage company, contact Storage Inc! We'll develop a clear and effective message to ensure you have one of the best self storage websites